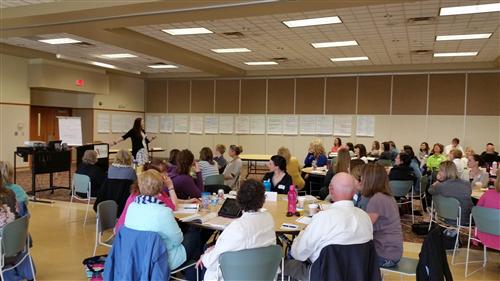 Working together to build knowledge in these difficult areas, engaging and applicable training allows
everyone to
walk away
empowered.
Below are some examples of training topics that can be provided. Paige provides on-site training, as well as other unique educational opportunities such as webinars, to build skills in these important areas. Training topics can be added or adjusted to fit the specific needs of the school district or agency seeking training.
Mental Health Matters: Overview of Risk Factors, Warning Signs, and Interventions
Moving Beyond Excuses: The Reality of Bullying
Youth Mental Health First Aid
Adverse Childhood Experiences: Understanding Trauma and Its Effect on Youth
Ready to Learn: Overcoming Barriers to Student Learning
Embracing the Leader in You
Classroom Strategies and Interventions for Mental Health Needs
Responding to Crisis and Death in the School Setting
Suicide Prevention and Awareness
Identifying, Responding, and Reporting Abuse
Working with Gay, Lesbian, Bisexual, and Transgender Youth
Maintaining Your Own Self-Care
Trauma Sensitive Schools: How Do We Respond to the Trauma our Youth Face
Anxiety in Youth
Training can fit the requirements needed for certain professionals for re-licensure (Key Warning Signs of Early On-Set Mental Illness), guidelines required by Supportive Schools Act, and requirements for Suicide Prevention. Applicable CEUs can be provided. Additional training topics are available for Mental Health Professionals seeking Continuing Education.
Training can be provided at any length and for any audience whether it is an all day presentation or a half-hour staff meeting - Paige can address the needs you're seeing in your school, church, agency, or community.
Contact
her today!